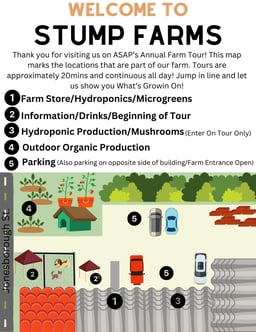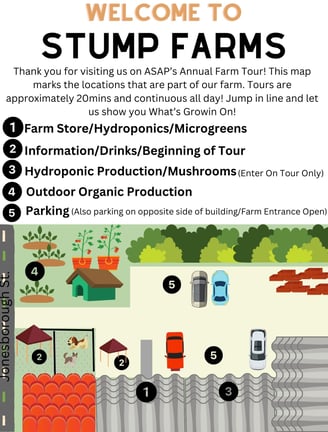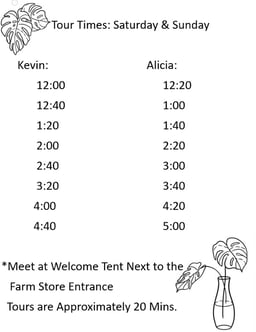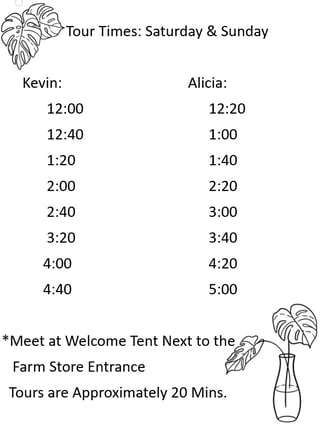 We've added a map and scheduled tour times to help you plan your trip! Make sure to check-in at the Welcome Tent located at the driveway.
The farm store will be open 9am - 5 pm Saturday & Sunday during the ASAP Farm Tour

NEW EXTENDED HOURS: We will be open until 5 PM on some weekdays and Sunday mornings until 1!

Weekly Farmers Markets: Saturdays Hendersonville & Asheville City Market.

Fall CSA has closed. Winter shares will open in December but shop in-store until then!

Thank you WTZQ for hosting us on Friday's Community Spotlight: Listen to our interview with Mark by clicking HERE and find out more about what are farm has to offer!

Hear about What's Growin' On while we catch up with our friend Steve Pettis on Gardening In The Mountains! Click HERE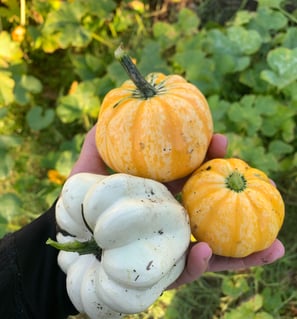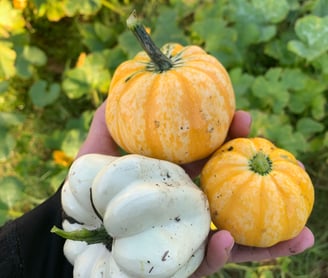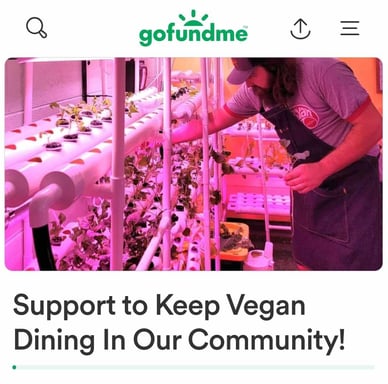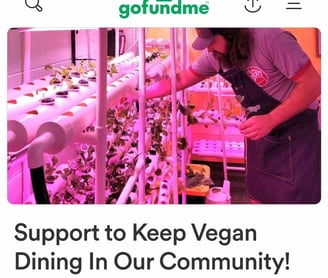 Our farm has long dreamed of creating a farm-to-table experience with a market and educational aspect, bringing something special to our community. Now, with the help of our dear friends at 2 Guys Pizza, we have that opportunity but securing funding for the transition and start-up is a tough road after our relocation and putting everything we have into building our family farm. Every dollar, in any amount, will help push us closer to hiring, moving, necessary purchases and all of the expenses it takes to make this dream a reality while we diligently work on securing capital. Please share our story or support our journey to keep Plant-Based dining in Hendersonville & create this unique experience for our community! You can read our full plan and contribute and/or share by clicking HERE.
We thank you for your time and support!
Sign up for our newsletter