We're A Community…Let's Build Something Together!
We enjoy sharing our knowledge with our community and encouraging the skills to normalize growing and cultivating on your own!
Our wish is to be a supportive arm in your growth to self-sustainability through the classes you choose.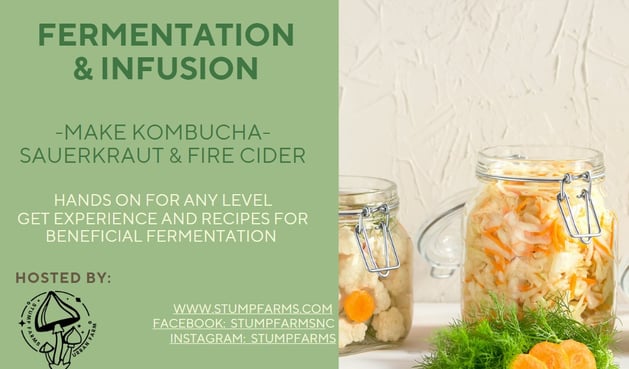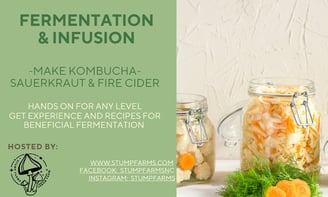 In this class, we will cover two types of fermentation while doing hands on practice with kombucha & sauerkraut to take home with you.
In addition, we will cover the difference between ferments vs infusions and create our favorite seasonal infusion, Fire Cider, together.
Each participant will get a fermenting jar, product made, printed materials, kombucha tea & scoby.
Dates: Nov 9, Nov 25, Dec 7 & Dec 19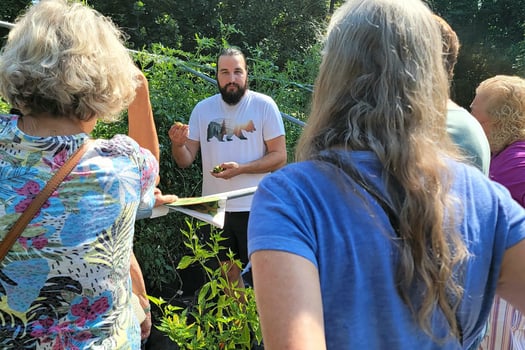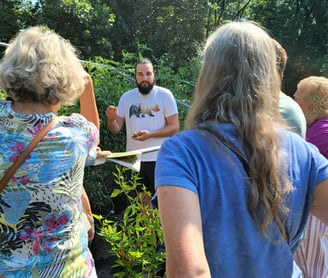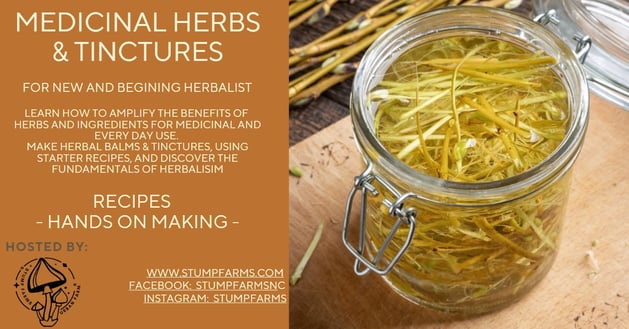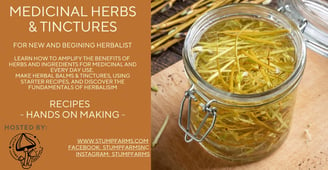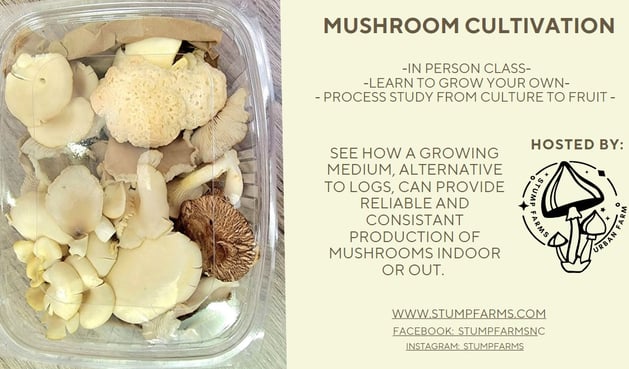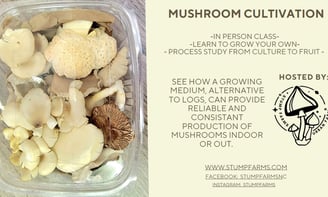 Learn about the benefits herbs and florals that can be used to soothe and help with everyday ailments.
For beginners and aspiring herbalist, we will begin making balms, herbal rollers and start tinctures to begin your herbalist journey.
Each participant will have the product they make to take home & printed materials with recipes and information covered in class.
Dates: Nov 14, Nov 30 & Dec 10
For the mushroom curious, take a dive into cultivation of your own mushrooms that can be grown anywhere and at any time.
We will cover the production process from liquid culture to fruit, while discussing the benefits of various species.
Each participant will leave with, or get a credit to come back and pickup, and fruiting block to grow-your-own organic gourmet mushrooms at home.
Dates: Nov 12, Nov 28 & Dec 16